Room Up Lighting Included With Every Wedding!!
Yes, that is correct; room up-lighting is included with every wedding!! Also, we only use highly experienced and exceptionally talented DJs for every wedding, ensuring your big day goes flawlessly. When you hire The Milwaukee Wedding DJ Company we will take your worries off your mind. All of our wedding receptions go off without a hitch. Together we will use our 35 years in the entertainment industry to setup our state-of-the-art lighting, sound systems and more to create the perfect environment for an unforgettable, elegant and dance-filled evening.
The Milwaukee Wedding DJ Comapny knows the most memorable part of your wedding reception is a dance floor packed with friends, family and loved ones having the time of their lives. Success to us means an unforgettable night with you, your family and loved ones swept away in one timeless magical moment.
It may seem overwhelming with all of the decisions you have to make, but we make it easy for you. We discuss what you want and simplify the process for you. We sit down and go over selections of pre-packaged play mixes or create custom play mixes to your individual taste. We create the perfect song selection catered to the uniqueness of your wedding. We will play the songs you want and exclude those you prefer not to have played. If a wedding reception guest requests a song on the do-not-play list we respectfully inform them we are unable to play the song.
The Milwaukee Wedding DJ Comapny helps you figure out the perfect song for special dances like the Father-Daughter dance, the Mother-Son dance and, of course, YOUR first dance as a married couple! You decide which dances you want included at your wedding reception and we'll play them at the perfect time, so there are never any awkward moments or lulls. We keep the excitement electric and alive throughout your reception!
The Milwaukee Wedding DJ Comapny does more than just keep the dance floor alive. We can provide:
Customized up-lighting
High quality photo booth (open-concept or enclosure)
Emcee Services
Our DJs use state of the art sound systems, speakers and subwoofers, digitally infused with crystal clear stereo for unmatched sound quality.
Our 35 years+ of entertainment industry experience means our DJs are always "in tune" with the mood of your guests. We have seen it too many times, when a loud mouth DJ plays songs at the wrong time, leave uncomfortable gaps between songs and use low quality equipment creating white noise and a thin sound. In those situations people are looking at their watches wondering when the night will be over. The sound quality we deliver is full of depth, ensuring every note, every beat and every lyric is relayed with crystal clear clarity.
Our DJs unite everyone in this commemoration of your love for each other in an unforgettable night of fun and great memories.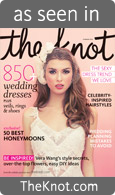 Contact The Milwaukee Wedding DJ Company today or call 414-202-3675 to book us for your wedding reception!